Welcome to our Fire Safety & Education section, please check back often for updates.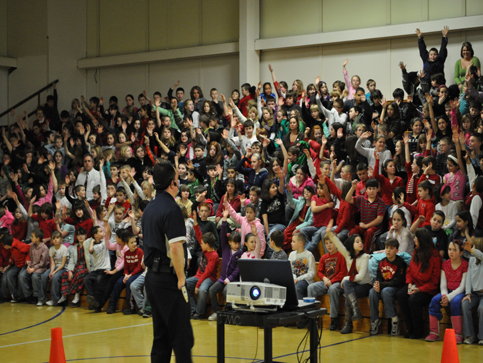 With numerous ponds, reservoirs, and winter flooded cranberry bogs, teaching Carver's children about ice safety is a challenge that our Ice Safety Team takes very seriously. A very comprehensive program has evolved over time and seems to get better every year. It is apparent by the lack of calls for children through the ice that the program is working. Now if we could just figure out how to educate the dogs to stay off of thin ice.
Public Education – Ice and Cold Water Safety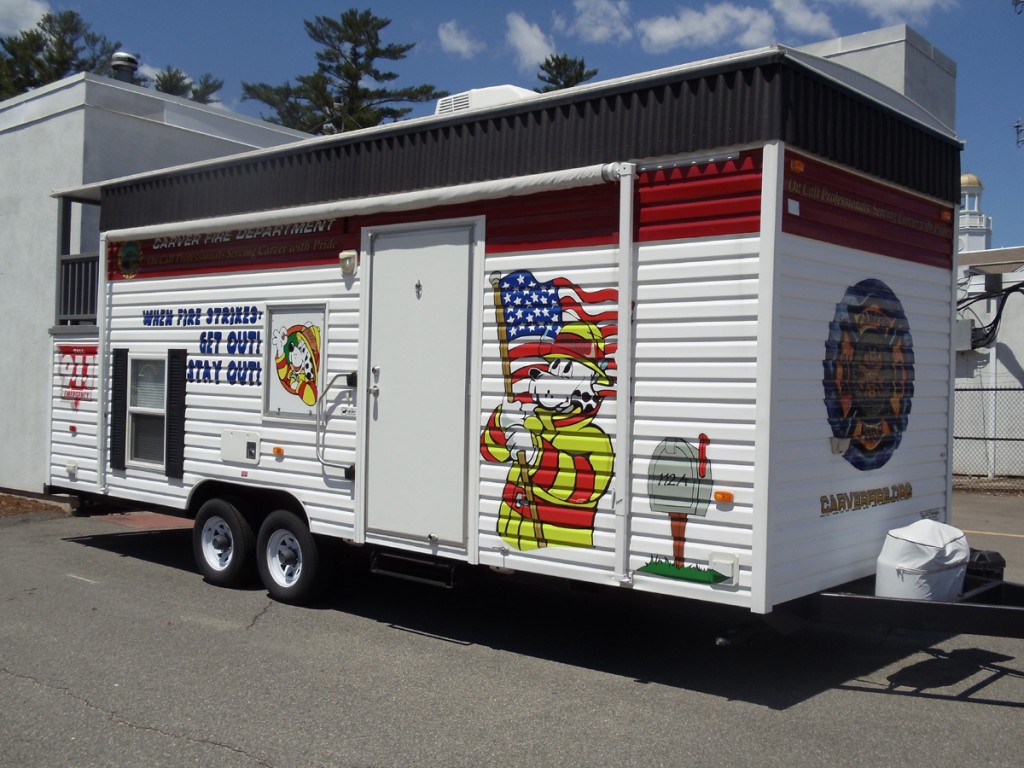 Through a 2009 Firefighters Assistance Grant for $40,000, we were able to secure funding for our new Scotty Built Fire Prevention Safe House.  Each year our dedicated Fire Prevention Team, led by Deputy Germaine, teaches hundreds of Carver children Fire Safety. This program takes place both at our Central Fire Station and at the Carver Elementary School.  In the past, we have had to borrow an older Plymouth County Safe House, where there was only one unit available for the whole county.  Now we have our own!
We have utilized this new mobile classroom many times to teach our Kindergarten through third graders many fire prevention lessons.  These lessons include: Meeting Spots, Dialing 911, Firefighters Are Your Friends, Developing Home Fire Escape Routes, Stop Drop and Roll and many other important lessons.  Our Fire Safety Trailer is still a work in progress, with plans on getting a portable generator and camera system.  The unit has a built in smoke machine for teaching children how to stay low and crawl under the smoke filled rooms.  It also has heated doors to teach children how to feel a door to check if it is hot, as well as a real working fire prevention kitchen for teaching kitchen fire safety.  This unit was a great investment for our community and the safety of our greatest assets – Our Children!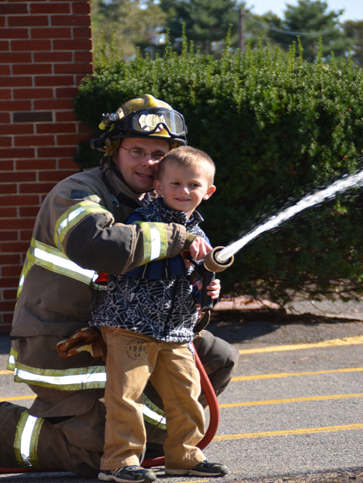 Each year children from Kindergarten through 3rd grade stop by our Central Fire Station for an awesome Fire Prevention Tours and Presentations.  A big "Thank You" to our dedicated team of Officers and Firefighters that give up their valuable time to help us with theses programs.  Our dedicated Fire Prevention Team reaches well over 1,000 children and adults each year, every year!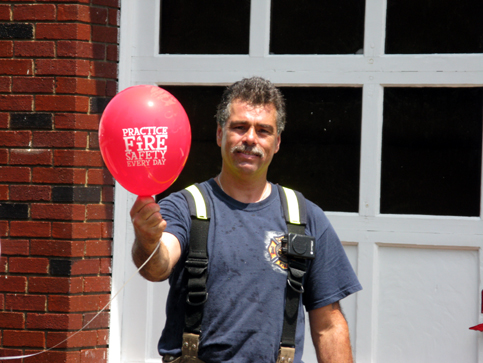 The annual fire prevention show at Station 1 every Old Home Day is always a hit with the kids. This year in addition to the S.A.F.E House, we had a dunk tank and a Fire Prevention quiz for the kids.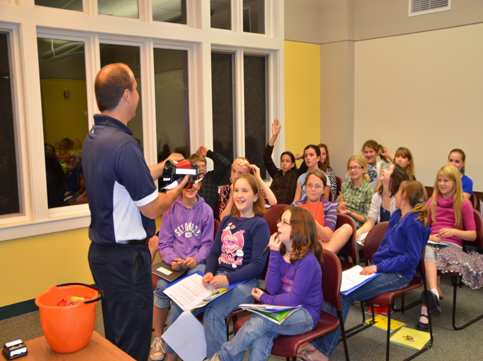 Each year, Fire Chief Craig Weston gets the opportunity to work with thirty 4th, 5th and 6th graders on Fire Safety tips use while you are babysitting.  The one hour class is taught each year at the Carver Public Library, with more and more children in attendance each year.  Each student in the class is given a babysitting safety checklist, various emergency scenarios a baby sitter might face and just some friendly advice.


Members of the Carver Fire Prevention Team teach Mobile Home Fire Safety to residents of South Meadow Village in Carver.